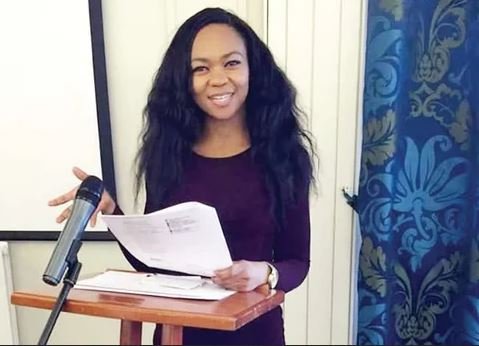 A Nigerian student, Josephine Lawal, has narrated her ordeal at the University of Wales Trinity Saint David, United Kingdom, accusing the institution of racism.
She demanded a refund of the $20,000 she paid for a failed PhD programme at the University, adding that despite spending over five years in the UK, she was frustrated out of the programme.
Checkout Magazine learnt that Lawal's problem began when the supervisor assigned to her, Prof. David Walker, allegedly did not attend to her for one year.
She said after several complaints, she got another supervisor, Dr Sunita Dewitt.
Lawal told PUNCH Metro, "My first year was wasted with no supervisor, which was part of the dilemma of a black student in the United Kingdom, because they will not leave a white student without a supervisor for a whole year.
"When it became obvious that I would need to renew my visa as the programme dragged to five years, the university did not want to release the Confirmation of Acceptance of Studies that I needed to apply for the visa. I was not the only one affected. My colleagues and I had to fight to renew our visas.
She said because her visa was to run out in 2017, she pleaded for the viva (oral examination) to be arranged on time so that she could return to Nigeria.
Her first Viva schedule was however cancelled after the institution discovered a mistake in procedure, involving the presence of Lawal's first supervisor. She noted that prior to the cancellation, the examiners had deemed her thesis not fit for Doctorate degree standard.
"They said my work was not up to a PhD standard and I should do corrections and submit it as a Master's project. I refused and asked why I could not do major corrections and submit it as a PhD, which was what I bargained for. They refused," she said.
She noted that six months later, when a second viva held, there was no change in the panel that participated in the first, except for the removal of Walker. She was told that the panel upheld its earlier decision, corroborating her fears of a possible bias decision.
While describing the university as disorganised, Lawal lamented that she had wasted over $20,000 and seven years of her life.
She told PUNCH Metro that the school had also shut her out of its online portal.
The Nigerian insisted that her ordeal bordered on racism, adding that many international students suffered the same fate and never graduated.
Lawal appealed to the Minister for Foreign Affairs, Mr Geoffrey Onyeama; the Chairman, Nigerians in Diaspora Commission, Mrs Abike Dabiri-Erewa; and the Minister for Education, Mr Adamu Adamu, to come to her aid.
241 total views, 1 views today