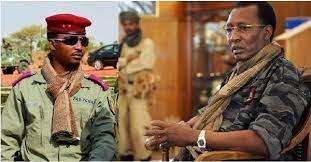 Chadian Army has confirmed that its deceased president Idriss Deby had died from wounds suffered while leading soldiers on the front line against rebels advancing from the north towards the capital, N'Djamena. He was 68.
"The president of the republic, head of state, supreme chief of the army, Idriss Deby Itno, just drew his last breath while defending the nation's integrity on the battlefield," army spokesman Azem Bermandoa Agouna said in a televised statement on Tuesday while surrounded by men in army fatigues.
The exact circumstances of Deby's death, however, remain unclear.
One of Africa's longest-serving leaders, Deby governed Chad for more than 30 years.
Hailing from the Zaghawa ethnic group, he grew up in the northeastern region of Ennedi. He joined the army in the early 1970s, at a time when Chad was gripped by a long-running civil war, and received additional military training in France.
Deby rose to the rank of commander-in-chief of the armed forces and eventually came to power by spearheading a 1990 rebellion that overthrew authoritarian leader Hissene Habre, after the two men's relations soured.
He officially took office in February the following year, and went on to win elections in 1996 and again in 2001 before pushing through a constitutional change in 2018 that could have allowed him to stay in power until 2033.
104 total views, 3 views today