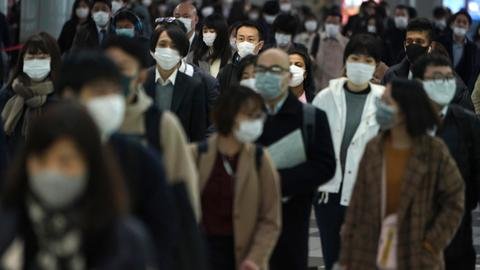 About twenty-five percent of persons infected with Covid-19 are asymptomatic, according to reports.
This comes after cases of silent infections were recorded in New York, and some European countries, as scientists work round the clock to learn about the novel disease,
Reports of this new research suggests that far more people have had the coronavirus without any symptoms, fueling hope that it will turn out to be much less lethal than originally feared, UhuruTimes reports.
The head of the U.S. Centers for Disease Control and Prevention says 25% of infected people might not have symptoms. The vice chairman of the Joint Chiefs of Staff, Gen. John Hyten, thinks it may be as high as 60% to 70% among military personnel.
None of these numbers can be fully trusted because they're based on flawed and inadequate testing, said Dr. Michael Mina of Harvard's School of Public Health.
Collectively, though, they suggest "we have just been off the mark by huge, huge numbers" for estimating total infections, he said.
Worldwide, more than 2.3 million infections and more than 160,000 deaths have been confirmed. The virus has caused nearly unprecedented economic and social harm since its existence was reported in early January.
Based on known cases, health officials have said the virus usually causes mild or moderate flu-like illness. Now evidence is growing that a substantial number of people may have no symptoms at all.
161 total views, 1 views today