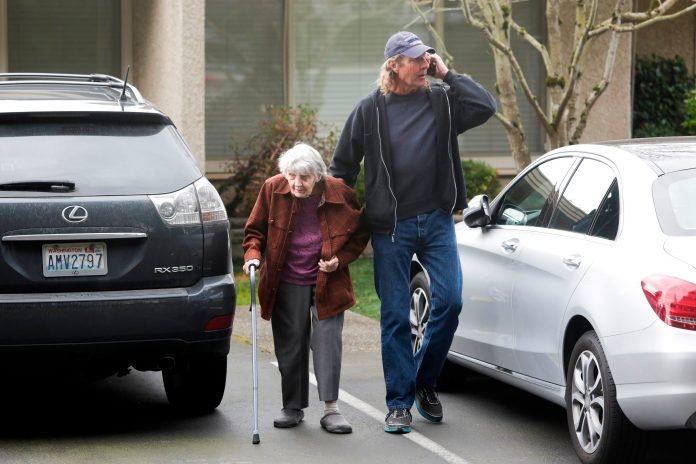 People would go miles to defy odds for people they love, such is the story of a married couple who have been together for 60 years, separated by coronavirus, trying to communicate through a window.
Photos of Gene Campbell, 89, is trapped inside the Life Care Center in Kirkland, Washington State, where several residents have died from Covid-19. That has not stopped his wife Dorothy, 88, from trying to be near him.
Following the outbreak of the Coronavirus in the United States, officials have attempted to curb the spread of the disease through quarantine, thereby leading to the ban of family and friends from visiting.
Dorothy, like all other friends and family, was banned from visiting, so she went to his window where they looked at one another.
Metro Uk reports how Dorothy was accompanied by their son Charlie, a registered nurse from Silver City, New Mexico, yesterday, as she stood at the window, looking sombrely at Gene. Charlie held a phone to the window so that they could talk to one another, lifting his father's spirits.
The coronavirus has infected nearly 98,000 people worldwide and killed over 3,300, the vast majority of them in China.
492 total views, 1 views today