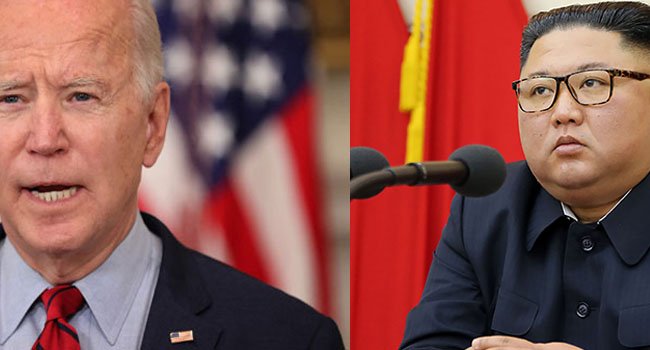 President Joe Biden on Thursday fired a warning at North Korea that the United States will "respond accordingly" if the Asian country escalates its military testing after Pyongyang fired two missiles in its first major provocation since he took office.
The nuclear-armed North has a long history of using weapons tests to ramp up tensions, in a carefully calibrated process to try to forward its objectives, PUNCH reports.
Biden's response signifies a change of tone from his predecessor Donald Trump, who approached the North Korean leader Kim Jong Un diplomatically during his tenure and last year repeatedly downplayed similar short-range launches.
Pyongyang had been biding its time since the new administration took office, not even officially acknowledging its existence until last week.
But on Thursday it launched two weapons from its east coast into the Sea of Japan, known as the East Sea in Korea.
"I'm also prepared for some form of diplomacy, but it has to be conditioned upon the end result of denuclearization," Bidens said.
Besides Biden's comments, rebukes poured in from Germany, France and Britain, which each condemned the tests as violations of UN Security Council resolutions.
96 total views, 1 views today