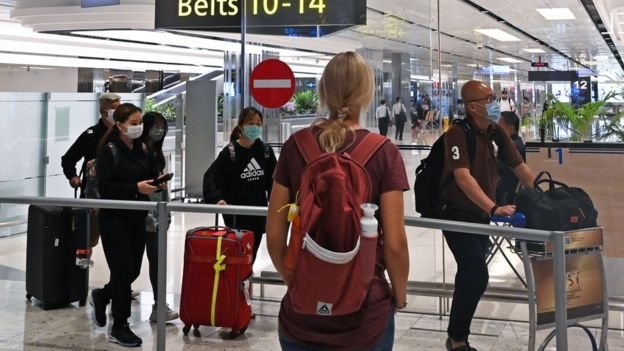 No less than 500 persons infected with Coronavirus have reportedly arrived in UK airports in April, a top scientific adviser to the Government has said.
Professor John Aston said this while he addressed the Commons' Science and Technology Committee on Wednesday that 95,000 people arrived in the UK by plane between April 1 and 26, including 53,000 UK citizens.
He said, "We believe that less than 0.5 per cent of those people arriving potentially had Covid-19."
On how they arrived at the figures, Prof Aston said the Scientific Advisory Group for Emergencies (Sage) used "complicated modelling" to calculate the figure.
It was learnt the United Kingdom is yet to required to self-isolate or take tests after landing in the UK, despite the pandemic.
This comes after Boris Johnson announced on Sunday that Britain would "impose quarantine on people coming into this country by air" when the domestic infection rate had lowered.
No start or end date has been set for the measures, which exempt passengers from Ireland.
202 total views, 1 views today