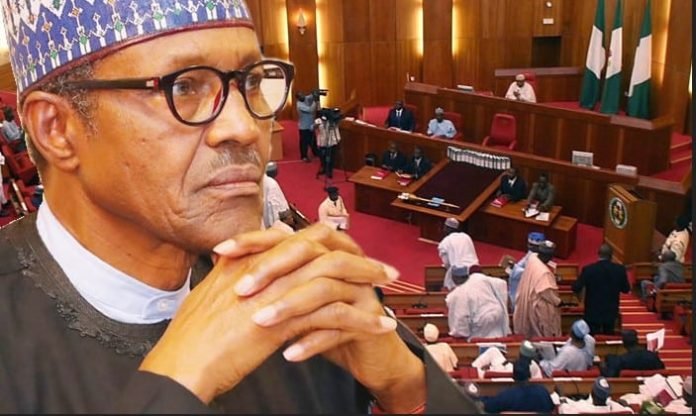 The National Assembly is considering passing the Electoral Act Amendment Bill 2021 despite President Muhammadu Buhari's refusal to assent the bill.
Checkout Magazine gathered that aggrieved senators have begun a collection of signatures to override the President's veto of the bill, it was learned yesterday.
After Senate President Ahmad Lawan read President Buhari's letter informing them about the withholding of assent, some lawmakers expressed their dissatisfaction.
However, House of Representatives Speaker Femi Gbajabiamila said the Lower Chamber will respond to the President's explanation in January, next year.
Buhari, in the letter titled: "Withholding of assent to Electoral Act (Amendment) Bill 2021", said apart from legal, financial, economic, and security implications of direct primary, the model, which could stifle smaller parties, is susceptible to corruption and monetization.
Many senators have appended their signatures to a special register to pass the bill into law without presidential assent.
Two issues were slated on the Order Paper for consideration, including the proposed override and the passage of the 2022 Budget.
210 total views, 1 views today