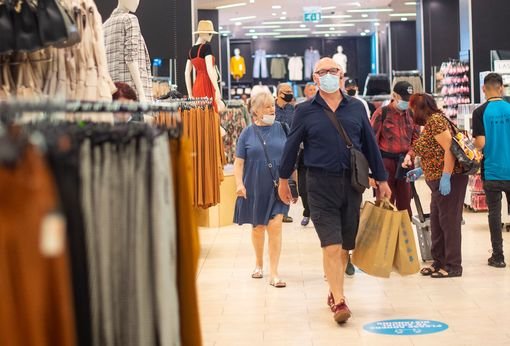 British government has made the use of face coverings in public places compulsory in England from Friday 24 July.
This rule mandates that face coverings be worn in shops and supermarkets in England, while defaulters will be punished by police and subject to a fine of up to £100, or £50 if paid within 14 days.
Announcing the move, a Number 10 spokesperson said: "There is growing evidence that wearing a face covering in an enclosed space helps protect individuals and those around them from coronavirus.
"The prime minister has been clear that people should be wearing face coverings in shops and we will make this mandatory from July 24."
The decision, due to be outlined by Health Secretary Matt Hancock in a Commons statement on Tuesday afternoon, follows four days of conflicting statements from ministers and demands from opposition MPs for clarity.
Although Mr Hancock will confirm that the government guidance will be updated to make the wearing of face coverings in shops and supermarkets compulsory, he will say that guidance for other settings will be kept under review, according to SKY news.
Regulations will be made under the Public Health (Control of Disease) Act 1984. While shop employees should encourage compliance, the government said retailers and businesses will not be expected to enforce the policy.
261 total views, 1 views today