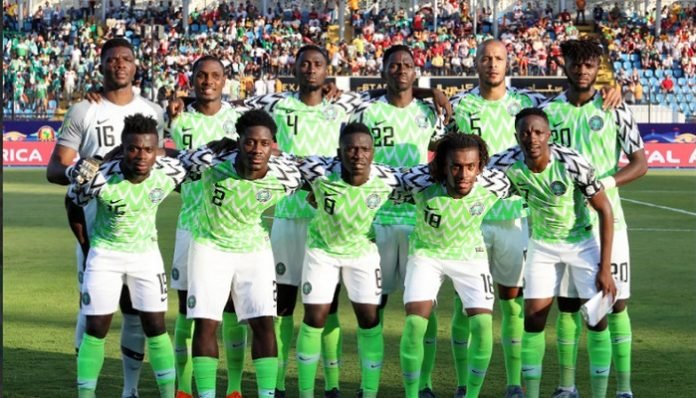 The Super Eagles retained their 32nd best team position in the world and third-best in Africa in the latest FIFA Ranking.
All of the top 50 teams retained their positions from the last month.
With Belgium still topping the ranking, Senegal remains Africa's best-rated team in the world occupying 22nd in the ranking.
Tunisia held on to their second spot in Africa and rated 26th in the world ranking.
The Nigerian men's team occupies 32nd place in the world and the third-best team in Africa and Nigeria is closely followed by African champion Algeria who are 33rd in the world ranking.
According to FIFA, only one match played since the last edition was published – a Ukraine-Bahrain friendly that ended all square (1-1) – the Top 50 remains unchanged, with Belgium leading the way from France and Brazil.
87 total views, 1 views today