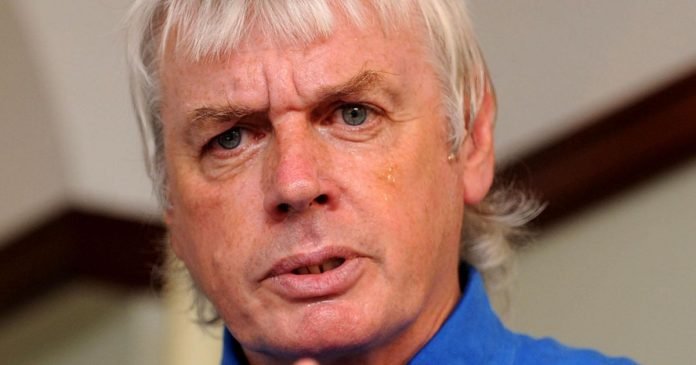 Social Media giant, Facebook has deleted the the official page of conspiracy theorist David Icke for repeatedly publishing "health misinformation that could cause physical harm".
The move comes after Mr Icke made several false claims about coronavirus, such as suggesting 5G mobile phone networks are linked to the spread of the virus.
Facebook announced this in a statement which read, "We have removed this Page for repeatedly violating our policies on harmful misinformation".
Reacting to the ban, Mr Icke posted Twitter account, "Fascist Facebook deletes David Icke – the elite are TERRIFIED."
Checkout Magazine gathered that the ban follows an open letter published by campaign group the Center for Countering Digital Hate (CCDH calling on tech companies to ban Mr Icke's accounts.
BBC reports that the letter States that Amazon, Facebook, Twitter and YouTube had amplified "Icke's racism and misinformation about Covid-19 to millions of people"
It was co-signed by MP Damian Collins, as well as celebrity medics Dr Christian Jessen, Dr Dawn Harper and Dr Pixie McKenna.
The CCDH said videos of Mr Icke making "untrue and conspiracist claims about Covid-19" had been watched more than 30 million times online.
217 total views, 1 views today