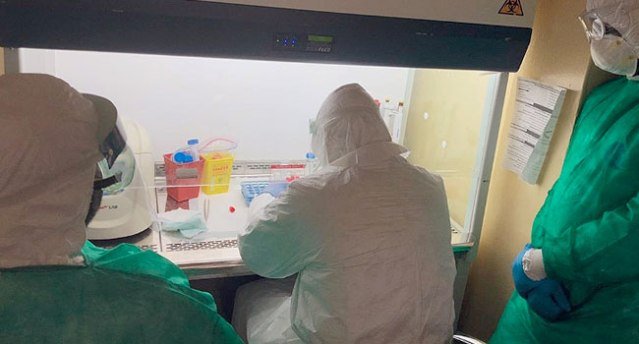 The Nigeria Centre for Disease Control, NCDC, has said that anyone who has had cough, fever and at least one other symptom associated with the COVID-19 global pandemic in the last two weeks is a "suspected case" of the novel virus.
It also states that anyone that had presented with any of the stated symptoms in the last two weeks and had died without a confirmatory COVID-19 test is a "probable case".
The agency noted that there is now a "new case definition" for COVID-19 in Nigeria as a result of community transmission of the viral condition.
The NCDC said this in a tweet via its official Twitter handle @NCDCgov, stating that the new definition was as a result of change in the pattern of COVID-19 transmission in parts of the country.
According to the tweet, "Due to community transmission in parts of the country, a new case definition has been published for COVID-19 in Nigeria. Those with cough or fever (or history of fever in the last two weeks) with one or more of the symptoms listed, will now be suspect case of COVID-19".
The additional symptoms to watch out for, according to the NCDC, are:
• Shivering/shaking (chills)
• Body pain
• Headache
• Sore throat
• Recent loss of taste or smell
• Difficulty in breathing/shortness of breath
• Diarrhea/abdominal pain
• Runny nose/catarrh
• Fatigue (tiredness)
NCDC reports 245 new cases in the last 10 hours, totalling the number of confirmed cases to 2802 with 417 discharged and 93 dead.
152 total views, 1 views today