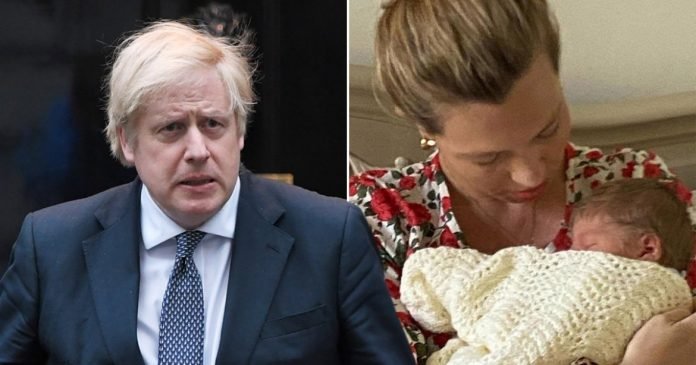 British Prime Minister, Boris Johnson and fiancee Carrie Symonds have shared the first picture of their baby boy Wilfred Lawrie Nicholas – named after doctors who saved the PM's life.
The newborn's birth came just weeks after Mr Johnson had been admitted into Intensive Care Unit in his battle against the Coronavirus, in return his parents have paid tribute to the medics who treated Boris.
Alongside the picture, new mum Carrie wrote: "Introducing Wilfred Lawrie Nicholas Johnson born on 29.04.20 at 9am.
"Wilfred after Boris' grandfather, Lawrie after my grandfather. Nicholas after Dr Nick Price and Dr Nick Hart – the two doctors that saved Boris' life last month."
"Thank you so, so much to the incredible NHS maternity team at UCLH that looked after us so well.
Carrie, 32, gave birth early Wednesday morning – just 16 days after Boris, 55, fought for his life in intensive care with coronavirus.
Nicholas is in tribute to Dr Nick Price and Dr Nick Hart "the two doctors that saved Boris' life last month", according to Ms Symonds.
The Queen sent a private message of good wishes to the couple to congratulate them
While the new arrival is Ms Symond's first child, it is Mr Johnson's sixth – and his third son.
He has four children with ex-wife Marina Wheeler – two sons Milo, 24, and Theodore, 20, and two daughters Lara, 26, and Cassia, 22.
Boris also has another daughter, Stephanie, born in 2009, after an affair with art consultant Helen Macintyre.
160 total views, 1 views today