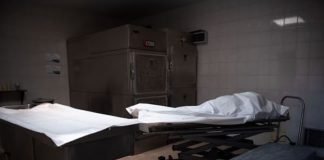 A 37 year old nursing mother died on saturday morning at the Lagos state University Teaching Hospital, Ikeja.
The patient was delivered of her baby at the Lagos state Government owned Alimosho General Hospital, PUNCH reports.
A source explained to PUNCH that the woman had developed infections in the course of the childbirth, and was subsequently brought to LASUTH, where she was placed on admission for medical treatment.
The late patient's result confirmed her COVID-19 status after she had passed on.
The source, who preferred to be anonymous said, "The result came out after she had died, but we had suspected after she came in. So, every precaution was taken by all the workers who attended to her."
Describing the circumstances surrounding the late patient, our source said, "She had a baby in another hospital. She was brought in as an emergency from Alimosho General Hospital with infection."
"She was admitted on April 8, but she presented with puerperal sepsis (an infection in the female genital tract within 10 days of childbirth, abortion or miscarriage) and high index of suspicion of COVID-19."
"She had a baby but she developed an infection. Then, it was noticed that her blood sugar was very high and she had a cough and fever and we suspected there might be coronavirus. So we sent for testing and kept on managing her, with universal precautions being taken."
"The normal protocol for testing was activated and the test was carried out. The patient eventually died yesterday morning and the test came out positive. The corpse is awaiting evacuation to Yaba. The emergency unit where she was managed will be fumigated immediately and shut down for 48 hours."
139 total views, 1 views today