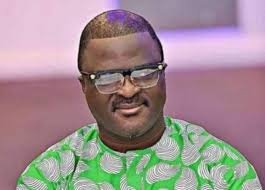 Fuji star, Abass Akande, popularly known as Obesere, has become a grandfather after his daughter welcomed a new baby last week.
The 'Egungun be careful' crooner expressed his joy on becoming a grandfather, adding that he felt loved by God.
In an interview with Saturday Beats. Obesere revealed the name he gave his grandchild and what informed it. He said, "The first thought that came to my mind when I heard that my daughter had been delivered of a baby was that I was getting old to the point that I had become a grandfather and I thanked God.
"I was actually surprised when the news went viral because I'm not the first person to become a grandfather. Also, good news rarely 'trend' in Nigeria as people seem to like negative news more. It then dawned on me that God really loves me and causes good things to happen to me.
"God loves me so much and that's why I gave my grandson the name, Goodnews. I am happy that people always like to hear good news about me."
122 total views, 1 views today