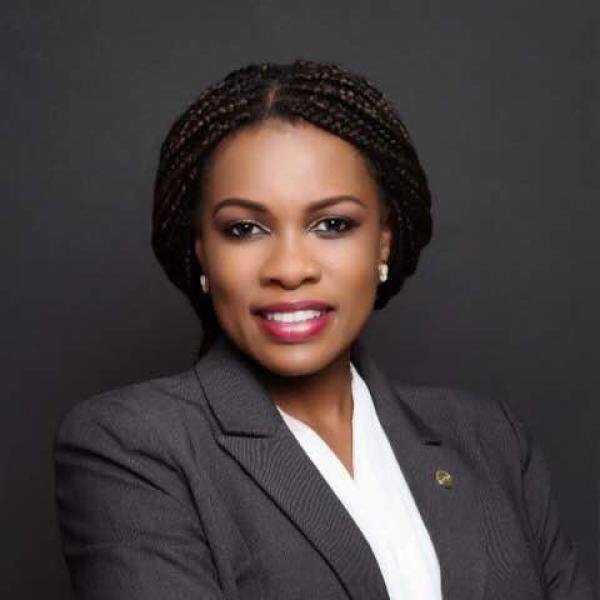 In a fascinating show of solidarity and love, the in-laws of Lagos State Commissioner for Establishments, Training and Pension, Mrs. Ajibola Ponnle, have expressed their admiration for her "faithfulness to God and mankind" and promised to "always stand by her".
Ajibola Ponnle's reported marital issue was given different colourations in the news recently upon which the Ponnle family has come out to refute and describe as "falsehood" the narratives ascribed to the commissioner in the reports.
In a statement released yesterday by Kolawole Ponnle, the family said they were saddened by the distortion of facts and negative portrayal of Ajibola in the public.
"Last week we received a text message that broke our heart. The text message contained weblinks to an article evidently sponsored by mischief makers simply set out to destroy the image of an innocent woman, Ajibola Yewande Ponnle.
"As such, we make clear to say the absurd narrative is a gross distortion of facts and demonstrated a lack of integrity and decency by the perpetrators.
Ajibola (Sister Jibs as fondly referred to by my lovely wife) is a wonderful woman, wife, mother, sister, colleague, mentor and friend. She is intelligent, honest, hardworking and above all is faithful in her service to God and mankind.
She exudes humility, respect and integrity which is evident to all including members of the nuclear and extended Ponnle family. This is why we cannot keep quiet and watch her good image being maliciously smeared in the public".
While setting the records straight, the family further applauded the equanimity with which the commissioner had taken the situation.
"Typically, through it all, she has kept her dignity with silence, prayer and hard work. She has refused to let the happenings around her phase her. Ajibola's story and professional career is unblemished, a champion of many 'firsts' (her profile speaks for itself).
"Our late mother, Comfort Olufunke Ponnle was very fond of her and loved you so dearly. We will, as such, always be so proud her and achievements and stand by her".
575 total views, 1 views today