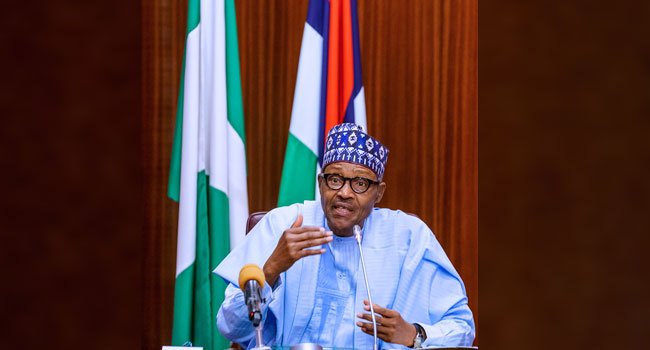 The President, Muhammadu Buhari has asked Nigerians to comply with the lockdown measures in place in a bid to defeat the coronavirus pandemic in the country.
The President who spoke in a statement issued by his spokesperson, Garba Shehu, on Saturday, promised more interventions for vulnerable citizens.
According to the Nigeria Centre for Disease Control as of the time of filing this report, over 300 cases of the infection have been recorded in Nigeria.
He asked Nigerians "to observe restrictions on movement where they are in place, and follow the instructions of our scientists and medical advisers: stay home, wash your hands, save lives.
"All that the government is asking you to endure is because there is no known way of defeating this pandemic (yet). There is no vaccine. And that means there are choices to be made…We cannot expect others to come to our assistance. No one is coming to defeat this virus for us…We cannot wait for others. We can only depend on ourselves. And so we must — and we will — end this outbreak ourselves as Nigerians, together."
186 total views, 1 views today