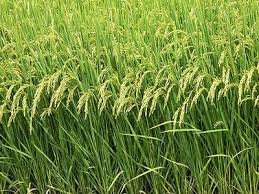 Ogun State Government is set to boost the production of rice in the country, as it partnered with the National Centre for Agricultural Mechanization (NCAM) to establish a SAWAH technology-based rice demonstration farm at Igbogila, Yewa North Local Government Area (LGA) of the State.
Speaking on the development, National Coordinator of NCAM, Dr. Segun Ademiluyi said SAWAH technology is a new innovation from Japan that affords farmers the opportunity of growing quality rice all year-round with a minimum of four tons per hectare.
He added that the technology also takes advantage of natural resources, such as rivers and swampy areas to grow rice at any season of the year instead of sinking bore-hole in the farms for irrigation.
In his remarks, Commissioner for Agriculture, Adeola Odedina, who lauded the idea as a welcome initiative, noted that it aligns with the agricultural agenda of Governor Dapo Abiodun, adding that rice plantation was ongoing in 10 LGAs of the State.
He said, "This is a welcome development and it is in line with the agricultural agenda of the State. It is also in line with the vision of being one of the leading States in rice production in the country. We can grow rice in 10 Local Governments Areas, what we are known for is upland rice. So, this is our demonstration and we will expand this demonstration to cover all the local government areas."
47 total views, 1 views today