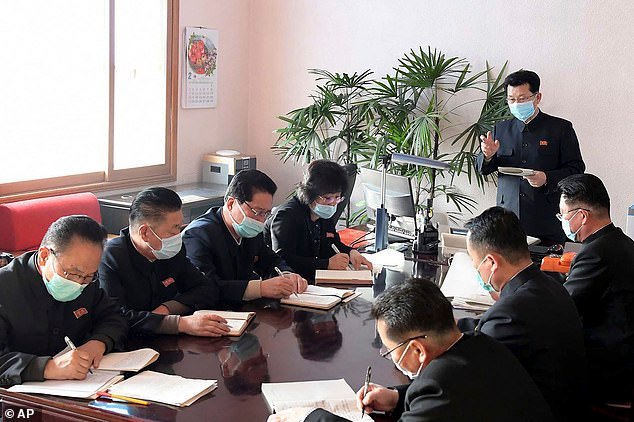 A North Korean official has been executed for going to a public bath while he was meant to be in quarantine, a report in the South has claimed.
The trade official was arrested and immediately shot after risking the spread of coronavirus by visiting the public bath, the Dong-a Ilbo newspaper reported.
The official had been placed in isolation after travelling to China, with Kim Jong-un imposing military law to enforce the lockdown, sources said.
North Korea has not yet confirmed any cases of the virus, but has taken drastic measures to stop it spreading over its border with China.
The trade official was reportedly quarantined under a policy of isolating anyone who had been to China or had contact with Chinese people.
He is said to have fallen foul of a decree by Kim Jong-un which vowed to 'rule by military law' against anyone who left quarantine without approval.
Another official is said to have been exiled to a North Korean farm after trying to cover up his travels to China.
The second official was reportedly a member of the secretive kingdom's National Security Agency.
288 total views, 1 views today