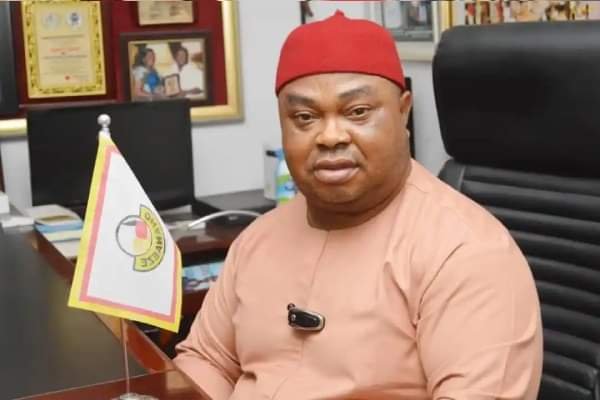 The President, Lagos State chapter of Ndigbo, Chief Solomon Aguene, has dismissed the alleged attack on the Igbo collecting permanent voter cards in Ojo and Festac.
In a press statement released recently, Aguene explained that there was no attack on the Igbo who wanted to collect their permanent voter cards in some parts of Lagos as was widely reported.
He made this clarification in an interview with reporters and also commented on the relationship between the Igbo and their host community.
He said, "I am the leader of the Ndigbo in Lagos and also the apex leader as the Ohanaeze President and I can say that there was no attack. This is a political time when people trivialize critical issues because they want to get to a position or because they want to collect money from politicians.
"I think it is the opposition or anyone that is against other parties that is behind it. I can assure you that we don't have any problem with our host community."
Speaking on the accusations of the Peoples Democratic Party that the All Progressives Congress was being responsible for the reported attack, Aguene debunked the claims.
"The Ohanaeze Ndigbo as a socio-cultural organization is highly apolitical. About the issue of fighting between the two political parties, I don't want to know, I can only tell you about my people in Lagos.
"But from all indications and based on all our investigation, there are people who may have problems with individuals which could be their brothers or sisters or another tribe but to say that the Igbo or Yoruba want to attack Ndigbo in Lagos is not true," he said.
37 total views, 1 views today