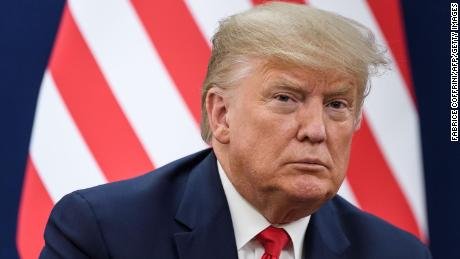 President Donald Trump has revealed his reason for laying off one of impeachment witnesses, accusing him of insurbodination.
The president who tweeted on Saturday defended his decision to sack Lieutenant Colonel Alexander Vindman, just days after he was acquitted by the senate.
Lieutenant Colonel Alexander Vindman was escorted Friday out of the White House, where he worked on the National Security Council as an expert on Ukraine. His lawyer called the move an act of revenge by the president, two days after he was acquitted by the Senate.
Vindman was present during a now-famous July 25 phone call during which Trump asked Ukrainian President Volodymyr Zelensky to open an investigation into his political rival Joe Biden.
Having been subpoenaed by Congress to testify at the House impeachment hearings, the Ukrainian-born Vindman said Trump's actions were "improper."
That testimony helped build the case leading to Trump becoming only the third president ever impeached by Congress.
Trump attacked Vindman in a tweet on Saturday.
"Fake News @CNN & MSDNC keep talking about 'Lt. Col.' Vindman as though I should think only how wonderful he was," Trump wrote, apparently referring to news outlet MSNBC.
"Actually, I don't know him, never spoke to him, or met him (I don't believe!) but, he was very insubordinate, reported contents of my 'perfect' calls incorrectly."
"In other words, 'OUT'."
On Friday, Gordon Sondland, the US ambassador to the European Union and who also testified against Trump, said he was being recalled immediately.
237 total views, 1 views today