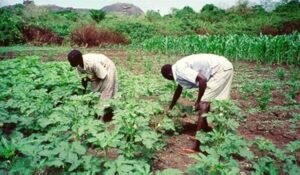 Nigeria will be forced to return to food importation to address food shortages occasioned by insecurity, farmers have warned.
The spate of insecurity nationwide has caused food shortage and consequently inflation.
While calling on governments to provide an enabling environment for farmers to thrive, the National Vice President of AFAN, Chief Daniel Okafor also told The Nation that the country may experience a worse situation next year, adding that a lot of people may go into crimes due to hunger.
"Let the government give us security, it may be worst next year, hunger will be the order of the day and this may push a lot of people to commit heinous crimes.
"There is a need for government to look into the security of lives and that of farmers; no state is safe in Nigeria.
"Last week, we were going to farm at Kuje Area Council, they told us they were kidnapping some people, we went back. There will be famine next year except the government reverses this," he warned.
59 total views, 1 views today