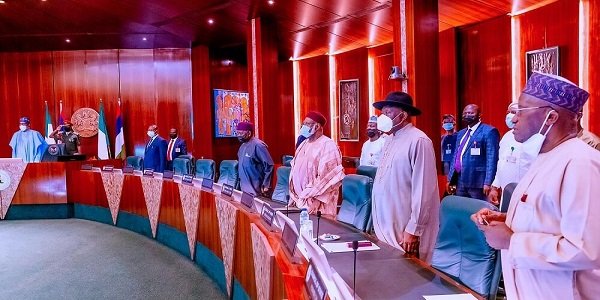 Former Governors Joshua Dariye and Jolly Nyame who were jailed for corruption, have been pardoned.
Following the acceptance of the government's proposal for pardon by the Council of State, they will be released from prison alongside 157 others.
The Council which met for the fourth time under President Muhammadu Buhari decided to exercise its prerogative of mercy for convicts.
The recommendation was made by the Attorney General of the Federation and Minister of Justice, Abubakar Malami (SAN).
Although Malami did not give the names of those pardoned, it was learned Dthat arise and Nyame was on the list.
The attorney general said the Council of State approved 159 of 162 applications presented for consideration.
It was learned that the two ex-governors were pardoned for health reasons.
Dariye, who has been in and out of the hospital, also suffered emotional challenges after his father, Dariye Dafwan, was killed in June 2020.
He was sentenced in June 2018 to 14 years imprisonment by the High Court of the Federal Capital Territory.
Nyame's sentence was affirmed by the Supreme Court in February 2020.
He was on trial for 11 years for diverting N1.64 billion during his tenure between 1999 and 2007.
Due to illness, Nyame had sought bail after conviction but the court opposed it. At a point, he cried out for not having access to his herbal medicine.
A source at the meeting said: "Both Dariye and Nyame were granted freedom based on the conditions for the prerogative of mercy in Section 175(1-3) of the 1999 Constitution.
"We went through the applications of AGF Malami and we found merit in his recommendations."
151 total views, 1 views today