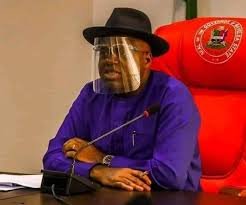 The Bayelsa State Government has committed to building a psychiatric hospital to cater for people with mental disabilities.
The Commissioner for Health, Dr. Pabara Igwele said this will assist in taking mentally challenged persons off the streets of Yenagoa and its environs.
Igwele made the announcement yesterday during a meeting with members of the Standard and Ethics Committee of the Nursing and Midwifery Council of Nigeria, Bayelsa State chapter.
He described as an eyesore the number of mentally sick persons roaming the streets, saying it was not befitting for a state like Bayelsa that regularly plays host to dignitaries and major events.
Igwele restated the state government's commitment to eliminate quackery from the nursing profession in the state, and applauded his guests for imbibing the spirit of professionalism in the discharge of their duties.
91 total views, 1 views today