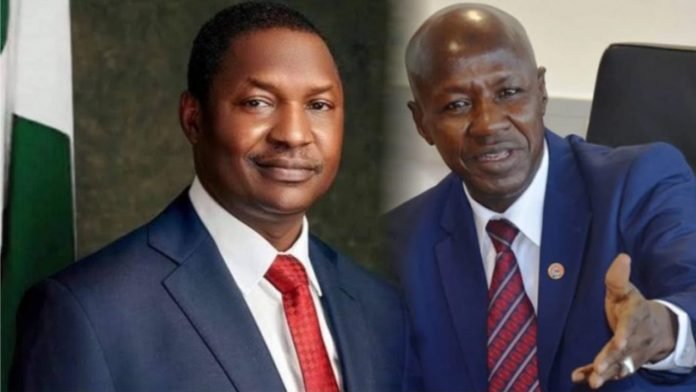 •Presidency lauds'right, just vierdict'
A United Kingdom Commercial Court on Friday ruled that evidence exists of an alleged $700,000 (N301 million) bribe in the purported Gas Supply and Processing Agreement between the Federal Government and the Irish firm, Process and Industrial Developments (P & ID).
As a result, the court granted the federal government more time to appeal against the $9.6 billion arbitral award delivered in favour of P&ID over the controversial agreement.
Justice Ross Cranston of the Business and Property Courts of England and Wales said: "Nigeria's case in brief is that it has established a prima facie case of fraud against P&ID, which justifies the extension of time and will give it the opportunity to establish at trial its full ramifications for the arbitration."
Nigeria had requested an extension of the time to appeal against the award after missing the initial 28 days deadline.
Reacting to the news, the presidency described the ruling as right and just while Attorney-General of the Federation and Minister of Justice, Abubakar Malami (SAN), called it a victory against "vulture-fund-backed P&ID."
The Irish firm had sought the amount as compensation for a project it claimed it invested about $40 million in.The agreement was negotiated between 2010 and 2012.
Justice Ross Cranston also took notice of the fact that Malami and the Economic and Financial Crimes Commission (EFCC) did an excellent job in investigating P&ID.
Checkout Magazine learnt that Sir Ross Cranston identified those involved in the bribery scandal as a former minister, some top officials of the Ministry of Petroleum Resources, a Senior Advocate of Nigeria, a legal director with the Nigeria National Petroleum Corporation (NNPC) and two members of the Technical Committee which recommended the agreement with P$ID.
70 total views, 1 views today