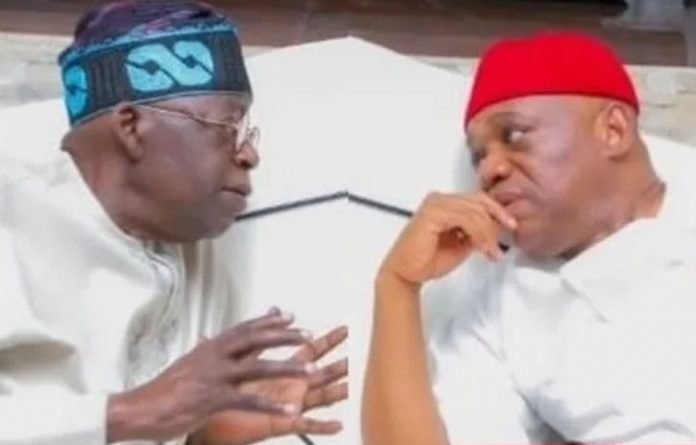 Senate Chief Whip Orji Uzor Kalu says people from the Southeast region of Nigeria will be the biggest beneficiaries of Asiwaju Bola Tinubu's Presidency if he wins the 2023 general election.
Kalu made this statement while addressing reporters yesterday in Abuja.
He stressed that the All Progressives Congress (APC) presidential candidate is a strategist who would not leave any part of the country behind.
"Let me be honest with you, we were governors together. He is a strategist. He will make the presidency beneficial to the Igbo.
"The Igbo people are going to be the biggest beneficiaries of Asiwaju Tinubu's presidency, and you will see it. Hold me responsible," he said.
The Senate Chief Whip, who said he was not against an Igbo president, added that becoming Nigeria's president is not a regional issue.
Kalu said: "I have no problem with an Ibo man becoming president. But we have to do it with other Nigerians. If you don't do it with other Nigerians, it's not going to work, no matter how popular you are. This is the President of Nigeria, not the president of Igbo land."
17 total views, 2 views today