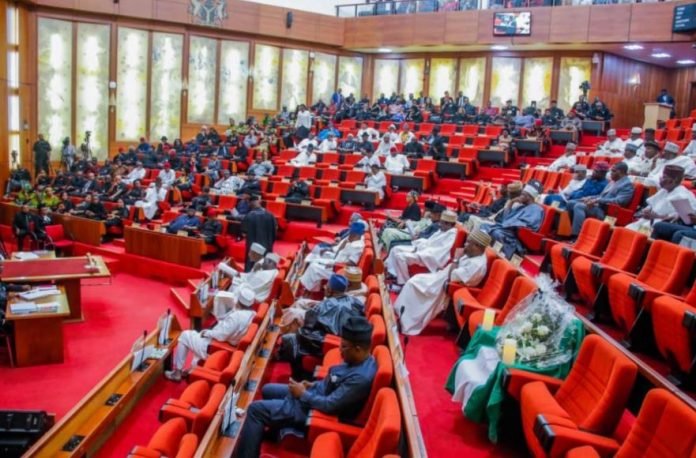 The Senate has passed a bill seeking to establish a Federal University of Transportation in the President's hometown, Daura, Katsina State.
This followed the consideration of a report by the Senate Committee on Tertiary Institutions and TETfund.
In his presentation, Committee Chairman Ahmad Babba-Kaita (Katsina North) said the institution of the university would give Nigerians access to modern knowledge, emerging techniques, and skills in the transport industry.
He said the institution would provide the required knowledge to prospective students to enhance Nigeria's transportation sector and make them drivers of the industry.
"The envisaged University of Transportation has immense benefits, especially in closing the huge gap in knowledge about transportation business and enhancing technical skills while ensuring technology transfer from the most developed nations such as China, U.S.A, South Korea, etc, to benefit the Nigerian transportation industry," Babba-Kaita said.
Also, the Federal Executive Council (FEC) has approved the establishment of 12 private universities across the country.
Information and Culture Minister Lai Mohammed announced this while addressing State House Correspondents at the end of the week's virtual FEC meeting.
The minister listed the states where the new universities are sited as Kano, Niger, Gombe, Sokoto, Delta, Abia, Anambra, and the Federal Capital Territory (FCT), Abuja.
Mohammed said each of the new universities will be mentored by the old universities that are close to them.
49 total views, 1 views today