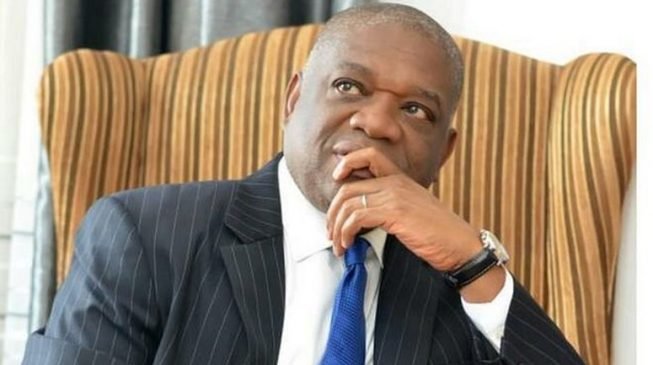 The Presidential Advisory Committee Against Corruption has faulted the Supreme Court's judgment which nullified the trial and conviction of a former Governor of Abia State, Orji Kalu, and others for N7.1bn fraud.
In a statement issued by the Chairman, Prof. Itse Sagay (SAN), on Wednesday, he described the judgment as a cog in the fight against corruption.
The committee said the controversial judgment made politically-exposed persons appear to be above the law.
The statement read in part, "The Supreme Court judgment on the Jones Udeogu (Orji Kalu) case shows the court's reliance on technicalities rather than justice and public interest.
"Clearly, these kinds of judgments pose a cog in the fight against corruption especially because high profile individuals and politically exposed persons already appear to be above the law.
Also faulting the Apex Court's decision is foremost human rights lawyer, Femi Falana, who opined that such judgement has defeated the objective of the legislature when it enacted ACJA 2015 to remedy the technicalities of the law.
Mr Falana wrote in an article published on Tuesday, "the desire of the federal legislators (who passed ACJA) to halt the frustration of the prosecution of corruption cases by members of the ruling class has been defeated."
He said, "Concerned legislators are urged to go back to the drawing board and ensure that a provision similar to Section 396 (7) of the ACJA 2015 is entrenched in the 1999 Constitution without any delay."
He added that "the Constitution should also be amended to confer powers on heads of courts to second judges to serve in judicial tribunals and in courts outside the country."
137 total views, 1 views today