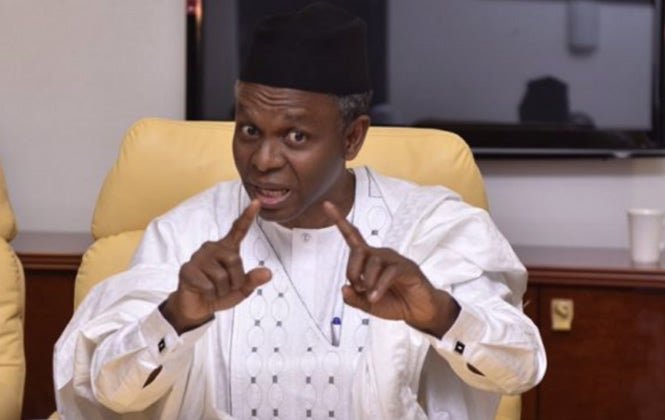 Kaduna State Governor and Cheiftain of the All Progressive Congress, Mallam Nasir El-Rufai, has justified reasons the Presidency should rightly return to the Southern part of the country come 2023.
El Rufai argued that that it would be unjustified for the North to seek to retain the Presidency after President Muhammadu Buhari might have completed his eight years.
He however did not specify which of the geopolitical zones should take the Presidency in 2023.
The governor said: "The general political consensus in Nigeria is that the Presidency should rotate between the North and the South. It is not written but everyone understands it.
"In the APC, we deliberately omitted rotational Presidency in our constitution and the emergence of a presidential candidate does not take into account zoning.
"I can say that as distinct from the PDP, APC has no rotational Presidency but candidates are selected strictly on the basis of political merit and the general acceptability of the candidate.
"I want to say that those of us from Northern Nigeria honour agreements. We do not violate unwritten political agreements and I will be the last person to lead in violating that agreement. I may have a personal view but that should be the basis. I don't care where you come from but I look for merit.
"But as a group, the Northern APC will have to sit down and endorse someone, most likely someone from the South, because after eight years of Buhari, I don't think the Presidency should remain in the north unless there is some extenuating circumstances. But all things being equal, we will honour our agreement and we keep our words.''
His statement comes on the heels of advocacy by some Northern leaders for the retention of the presidency in the region, arguing that the south had done more years than them since President Umaru Yar'Adua died and his vice, Goodluck Jonathan, took over and did another term in place of the north.
266 total views, 1 views today