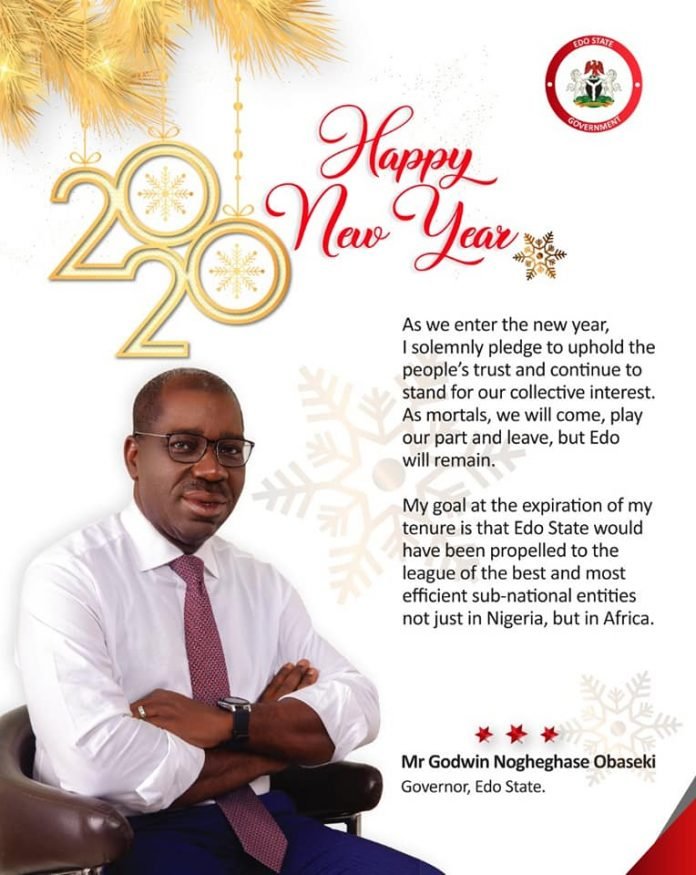 The Edo State Governor, Mr. Godwin Obaseki, has assured the people the state that the will of the majority will supersede the intent of few greedy politicians in the state.
Obaseki restated his towards delivering on the mandate of building a total society that caters to the collective needs for the greatest number of people.
He assured the people of Edo in his New Year message of consolidate on his reforms, policies and programmes for their collective good.
He said "Despite the provocation and hostility from quarters who should be interested and support the progress of our dear state, I solemnly pledge to uphold the people's trust and continue to stand for our collective interest. As mortals, we will come, play our part and leave, but Edo will remain. My goal at the expiration of my tenure is that Edo State would have been propelled to the league of the best and most efficient sub-national entities not just in Nigeria, but in Africa.
The governor specifically announced the commencement of the new minimum wage with effect from the first day of the New Year.
"As a government, our workers welfare is priority. That is why payment of salaries and pensions is non-negotiable. Our goal is to have the best motivated and trained public servants in Nigeria. Consequently, as I promised last year, Edo State will implement the new minimum wage with effect from January, 1, 2020."
253 total views, 1 views today