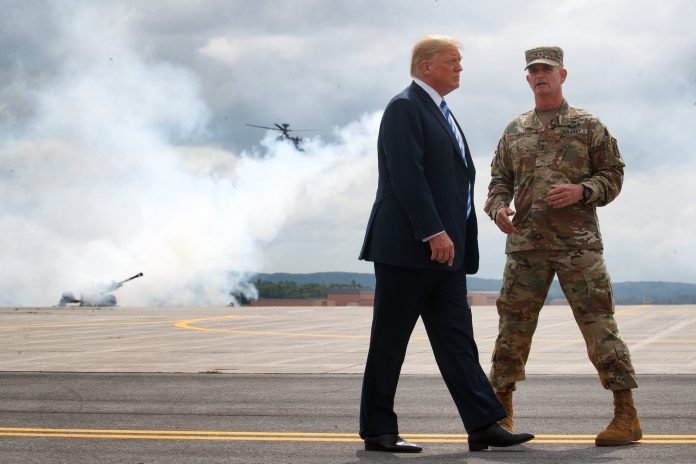 Donald Trump's exit from office by January 20 will not come with the traditional military-style parade, according to reports.
The United States (U.S.) Pentagon plans to break with its tradition, it was learnt on Sunday.
The House of Representatives impeached the president for a historic second time last Wednesday, claiming he "incited an insurrection".
The president wanted his departure from Washington to involve a 'military-style sendoff and a crowd of supporters,' a person who has discussed the matter with Trump told the Cable Network News (CNN).
Two senior Defence officials told Defence One that no military farewell is being planned for the Commander-in-Chief.
Ever since Ronald Reagan's presidency, the Department of Defence has hosted an Armed Forces Farewell tribute as presidents' terms come to a close. The ceremonies include members of the military getting to meet or see the president in person and usually their commander-in-chief exhibits his appreciation for their commitment and sacrifice.
Trump has often pushed military parades during his presidency as a show of U.S. power. He finally hosted one of these costly parades on Independence Day 2019.
55 total views, 1 views today