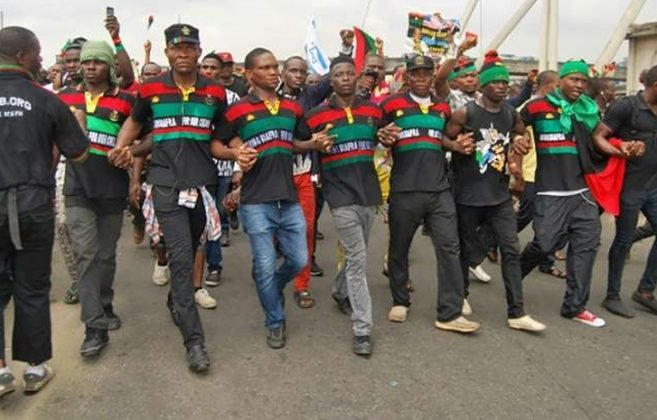 Leader of the proscribed Indigenous People of Biafra (IPOB), Nnamdi Kanu has insisted that the sit-at-home directive issued by the body was successful.
However, reports reaching Checkout Magazine has it that the directive issued by IPOB to protest alleged bad governance on the Independence day anniversary was widely ignored in the south-eastern states as individuals proceeded with their business activities.
Kanu, in a statement on Thursday by IPOB spokesman Emma Powerful, said: "The sit-at-home order issued by the global movement on 1st of October 2020 is totally successful in so many states and cities in Biafraland."
He said all states in the Southeast and Southsouth within 'Biafraland', including Abia, Rivers, Ebonyi, Anambra, Imo and Delta states, complied with the order.
He said the compliance with "this order is to showcase our readiness for the speedy coming of Biafra freedom and independence".
"We thank our people in South Africa, USA, Canada, Britain, France, Japan, Germany, Indonesia, Australia and other countries of the world for their resoluteness declared to the world over that we are no longer interested in Nigeria.
"The whole world must understand that IPOB cannot go back to Nigeria," Kanu said.
8 total views, 1 views today