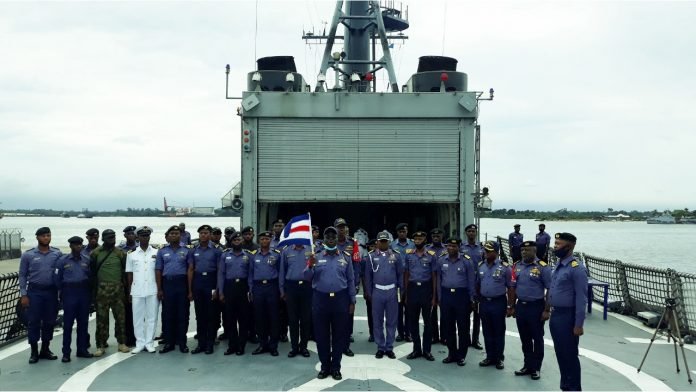 The Chief of Naval Staff (CNS), Vice Admiral Awwal Gambo, has called the attention of citizens to the impact of crude oil thieves on the nation's economy.
According to the CNS, the oil thieves "are making Nigeria bleed."
He said this as the Commander, Central Naval Command, Idi Abbas, says the country lost over $3.2 billion to oil theft in one year.
They both spoke at the flag-off of a special joint security operation with the Nigerian National Petroleum Corporation (NNPC) in Rivers State tagged "Operation Dakarta Da Barawo".
Gambo disclosed that the last six months had witnessed an increased rate of oil theft and the situation calls for grave concern.
Represented at the event by the Chief, Policy and Planning, Rear Admiral Suleiman Garuba, Gambo said, "over the past six months there have been reports of massive theft of our petrol products through the pipelines, through filtering away of our products by vessels which have resulted in a lot of bleeding of the nation.
"We have lost so much in terms of revenue and from the reports we're getting, Nigeria is bleeding and there is a need for us to bring these things to a halt. That is why in collaboration with the NNPC, the Nigerian Navy has engaged in this operation."
Operation Dakarta Da Barawo is a Hausa language meaning 'stop the thief.'
371 total views, 2 views today