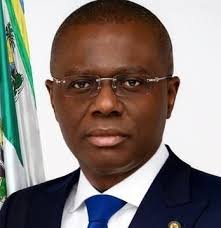 Lagos State Government plans to generate a sum of N192. 49 billion through domestic and international lenders in addition to its N1.164 trillion budget.
The state expects N723.8 billion internal revenue and about N512 billion from taxes. The IGR represents 62.2 per cent of the total budget size
The N192.49 billion loan which represents about 16.6 per cent of the budget will be used to fund the budget deficit.
The state also expects N175.4 billion (15 per cent of the budget) from the Federation Account Allocation and N71.8 billion (6.2 per cent) capital receipts.
Sixty per cent or N702.94 billion of the budget will go into capital projects and 40 per cent or N460.59 billion on recurrent expenditure.
At a facts-behind-the-figures session on the 2021 budget yesterday, the government explained that the financial estimates underlined its commitment to aggressive development and maintenance of infrastructure across the state.
66 total views, 1 views today