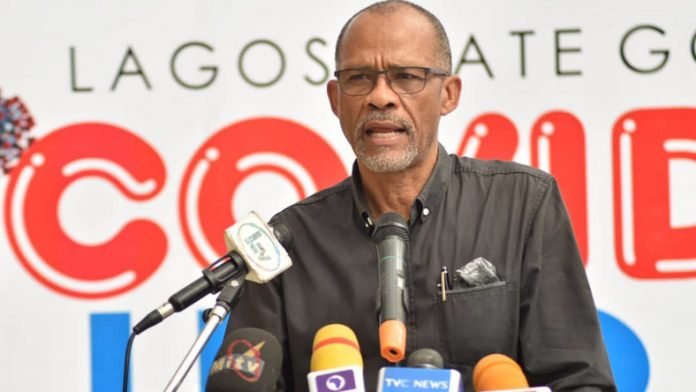 The Lagos State Government has disclosed a worrisome trend of runaway Confirmed COVID-19 patients in the state, describing it as "disturbing."
Commissioner for Health, Professor Akin Abayomi, made the remark on Friday during media briefing on the update of COVID-19 situation in the state, held in Alausa, Ikeja.
He said, "Other factor, is a situation we (Lagos government/officials) are experiencing. When we test people, sometimes we find put very difficult to locate them thereafter.
"The ambulances will go into communities and people will flee their homes, thereby, making it difficult for us to find them.
"They shut their doors and switched off their phones. I think this is because people are afraid to come to Isolation centres. And we don't have the type of leverage yo start hunting people down.
"We are relying on community cooperation to work with. Because when you are tested positive we expect you to cooperate with us and be accessible to us in your own interest so that we can access if you are mild or Asymptomatic. If you are we discharge you in few days.
"And if you are moderate or severe, at least you have the opportunity to give you the treatment that will stop you from getting into a critical state. Our isolation centres are very comfortable. We have made a lot of improvement since the Ebola outbreak.
136 total views, 1 views today