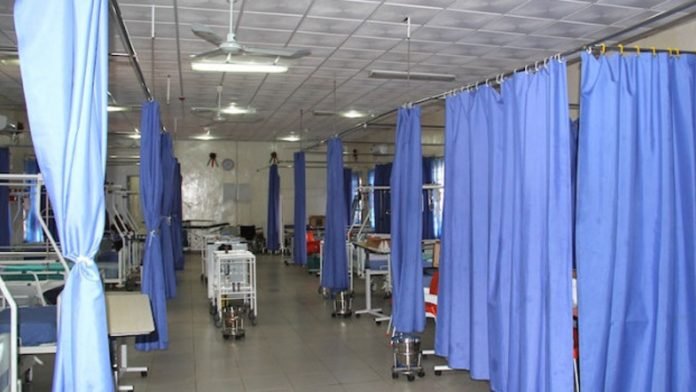 The strike action embarked upon by the Joint Health Sector Unions (JOHESU) on Monday affected the delivery of medical services at government hospitals across the country, Checkout Magazine learnt.
Amid the development, the Minister of Labour and Employment, Chris Ngige said last night the Federal Government was addressing the issues on the Joint Health Sector Unions (JOHESU) strike.
Recall that Checkout Magazine reported that JOHESU's leadership had directed its members to down tools until the government addresses their demands.
Speaking to the media on what the government intends to do to address the strike, Sen. Ngige said "I am in a meeting on that. We are handling it."
Activities at government hospitals were grounded to a halt across the country. At the University College Hospital (UCH) in Ibadan, the Oyo State capital, the entrance gate was locked while the health workers and security personnel abandoned work.
JOHESU Chairman at UCH, Dr. Adeolu Ali, while addressng newsmen said that the demands of the health workers included payment of the shortfall arising from the implementation of COVID-19 special inducement and hazard allowance and payment of withheld salaries of JUTH members.
His words, "We want to plead with Nigerians to bear with us. This strike is necessary for our demands to be met.
We have been pushed to the wall. The government had an agreement with us in September 2017, May 2018, and there was a court judgment in December 2018. But all are yet to be implemented.
59 total views, 1 views today