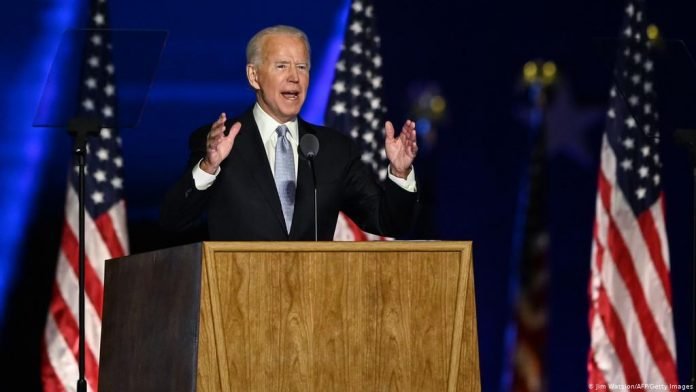 United States President-elect Joe Biden has pledged to devote his presidency to unifying the country despite the differences that exists amongst its citizen.
Biden, in a victory speech delivered before thousands of flag waving Americans in Wilmington, Delaware, hailed the millions of Americans who "voted for that vision."
He also promised to be president for all Americans regardless of who they voted for.
He said: "The people of this nation have spoken. They delivered us a clear victory, a convincing victory, a victory for we the people."
"I'm humbled by the trust and confidence you've placed in me. I pledge to be a president who seeks not to divide, but unify. Who doesn't see red states or blue states, only sees the United States.
"For all those of you who voted for President Trump, I understand the disappointment tonight. I've lost a couple times myself. But now, let's give each other a chance.
"The Bible tells us that to everything there is a season — a time to build, a time to reap, a time to sow. And a time to heal. This is the time to heal in America," he told the audience.
193 total views, 1 views today