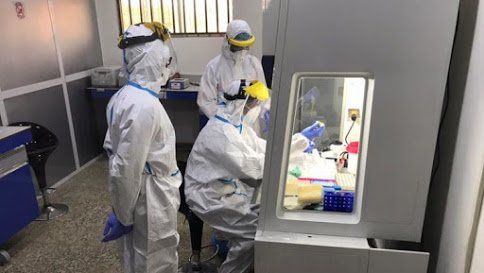 Medical science experts in Nigeria have warned against administering the COVID-19 vaccine on Nigerians when clinical trials have not been done in the country is very risky and should be reconsidered.
Two experts, a virologist at the Lagos University Teaching Hospital, Prof. Sunday Omilabu; and a Pharmaceutical Research Scientist with the National Institute for Pharmaceutical Research and Development, Abuja, Prof. Martin Emeje, told PUNCH that immunising Nigerians with COVID-19 vaccine when clinical trials were not done in the country is very risky and should be reconsidered.
Prof. Omilabu believes that Nigeria should exercise caution before accepting to immunise citizens with vaccines that were granted emergency use approval in Europe and the United States.
"Immunising Nigerians with the vaccine is a serious risk. The reason is that it is a new vaccine and we don't know how it would react in patients, especially in the long term," he said.
Also speaking, Prof. Emeje, a molecular pharmaceutical researcher and immediate past national chairman of the Nigerian Association of Pharmacists in Academia, said not doing a clinical trial in Nigeria with the COVID-19 vaccines is a big minus.
His words, "Who told us these vaccines we are running to beg for will be efficacious in Nigerians? Was Nigeria a centre for the clinical trials?"
Checkout Magazine reported that Nigeria expects its batch of vaccines by first quarter of 2021, with the Director-General of the National Centre for Disease Control, Dr. Chikwe Ihekweazu, saying that 20 percent of the population would have access to the vaccine.
48 total views, 1 views today