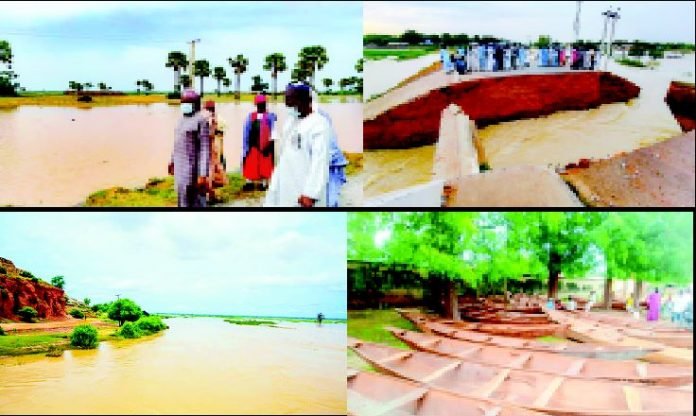 Reports show that the havoc of flood continued unabated across the country at the weekend ravaging farmlands and communities.
More communities, especially food-producing ones are reeling from the impact of floods across the country.
The economic consequences of the deluge assumed a national dimension last week following reports that about 25 percent of the country's rice needs were lost in one fell swoop in Nasarawa.
The situation worsened across several states at the weekend, as floods continued to wreak havoc on homes, farms, and businesses in several other states, including Delta, Imo, Bayelsa, Rivers, Kogi and Anambra.
The flooding is a result of an increase in rainfall and the release of water from the Lagdo Dam in Cameroon, among other factors.
Over $15 million worth of rice crops have been washed away as a flood submerged 4,500 hectares of Olam Rice Farmland in Rukubi Doma Local Government Area of Nasarawa State.
Other damages are infrastructure like dykes, canals, and drainage worth $8 million.
Vice President of Olam Rice Farm, Anil Nair, said in a statement that the losses are huge and cannot be properly estimated until the water recedes.
72 total views, 1 views today