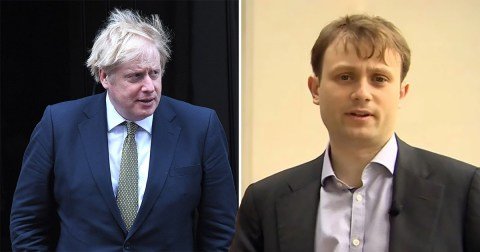 A controversial new adviser to Boris Johnson resigned on Monday night after MPs and experts accused No 10 of condoning his controversial claims that intelligence is linked to race.
Andrew Sabisky, who was brought into Downing Street by Johnson's senior aide Dominic Cummings as part of his appeal for "misfits and weirdos", became the subject of intense media scrutiny after details emerged of his views on subjects ranging from black people's IQs to whether benefits claimants should be encouraged to have fewer children.
But amid mounting criticism within the Conservative party after No 10 stood by the appointment, Sabisky said that he would be stepping down as a "contractor" to No 10.
He tweeted: "The media hysteria about my old stuff online is mad but I wanted to help [the government] not be a distraction. Accordingly I've decided to resign as a contractor. I hope No 10 hires more [people with] good geopolitical forecasting track records and that media learn to stop selective quoting."
The news of Sabisky's exit came despite the government's apparent determination to ride out the controversy, with a Downing Street spokesman refusing to answer more than 30 questions from reporters on whether Boris Johnson agreed with Sabisky's views.
His resignation represents a defeat for Cummings, Johnson's most powerful aide, whose abrasive approach to government is causing consternation among some Tories and is thought to be partly behind Sajid Javid's departure as chancellor.
Sabisky, a 27-year-old who describes himself as a "superforecaster", had been contracted to work on special projects for Cummings, who had said in a job ad that he was seeking a team "to find and exploit, without worrying about media noise… 'very high leverage ideas' [that] these will almost inevitably seem bad to most."
With Downing Street remaining silent, John McDonnell, the shadow chancellor, said the appointment was a direct reflection on Johnson's leadership. "You can't have people with these views operating at the heart of your government unless you agree with them. For Johnson to refuse to act and to condemn these views says as much about himself as it does about Sabisky."
Some Tory MPs also began to question No 10's judgement in having hired Sabisky. Caroline Nokes, the Tory chair of the women and equalities committee, was the first Conservative to go on the record to criticise No 10's handling of the situation.
259 total views, 1 views today