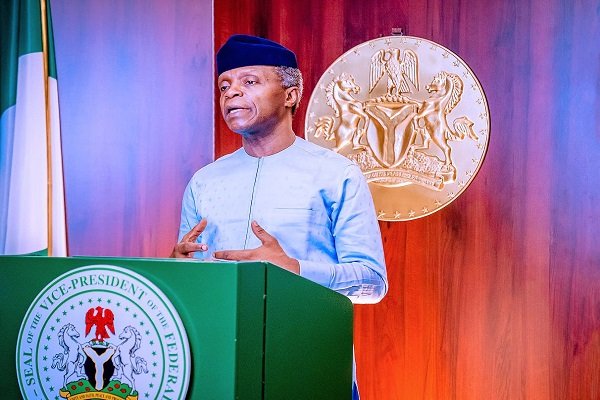 Vice President Yemi Osinbajo has confirmed that he would contest for the All Progressives Congress (APC) ticket to run for President.
He chose the occasion of an Iftar (the break of fast during Ramadan) to inform governors elected on the platform of the APC.
He told them of his capacity and experience having been Vice President for about seven years.
The VP said he had consulted widely and that he would inform Nigerians through a declaration today.
He further said having informed President Muhammadu Buhari, he felt the governors were the people to inform next, a source close to the meeting said last night.
Recall that former Lagos State Governor Asiwaju Bola Ahmed Tinubu, Ebonyi State Governor Dave Umahi, Senator Rochas Okorocha, Kogi State Governor Yahaya Bello, and Transportation Minister Rotimi Amaechi have declared their intention to vie for the APC presidential ticket.
There are also speculations that Central Bank Governor Godwin Emefiele will also join the race on the ruling party's platform.
The APC is yet to announce its timetable for the primaries, which are expected to hold next month.
336 total views, 1 views today