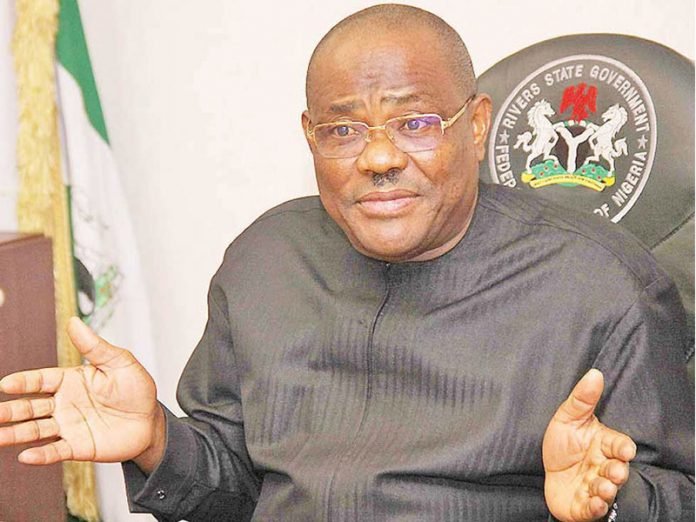 Major stakeholders of the All Progressives Congress (APC) in the 20 wards of Port Harcourt City council area (PHALGA) of Rivers State have accused Governor Nyesom Wike of desperately lobbying to join the APC since former Vice-President Atiku Abubakar is not allowing him (Wike) to take over the People's Democratic Party (PDP).
They also disowned 'the foot-soldier' of Wike in APC, Igo Aguma, a two-term member of the House of Representatives, who hails from Ward 2 of PHALGA, accusing him of being a mole and a traitor, who had been pursuing personal interest.
The PHALGA stakeholders of APC, yesterday during a news conference, after their crucial meeting at Orogbum Civic Centre in Ward 2, Ogbunabali Road, Port Harcourt, insisted that the Minister for Transportation, Rotimi Amaechi, a former Rivers governor, remained the leader of the main opposition party in the state, with the members completely loyal to him and the APC.
The six-page communique was read by the leader of APC in PHALGA, Nnamdi Wuche, a lawyer, who was accompanied by a former member of the Rivers House of Assembly, Victoria Nyeche, and other critical stakeholders of the party.
The former member of the House of Representatives (Aguma), while reacting yesterday evening through his media aide, Minikwu Samuel, described Wuche and other stakeholders of APC in PHALGA as impostors.
Aguma, who described himself as the leader of Rivers APC Third Force, alleged that Wuche and others who were at yesterday's news conference were Amaechi's praise singers.
Aguma also maintained that he remained a bonafide member and a statutory executive committee member of the APC from Ward 2, Unit 25 in PHALGA.
Wike's reaction was sought through Rivers Commissioner for Information and Communications, Pastor Paulinus Nsirim, from 4:13 p.m. yesterday, through text and WhatsApp messages, which he read, but he declined to react.
328 total views, 1 views today