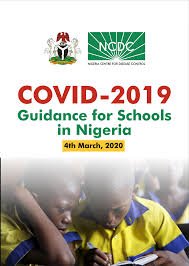 The National Centre for Disease Control has said the reason the Presidential Task Force on COVID-19 directed all schools in the country to remain shut till January 18 was due to increased COVID-19 cases in schools and offices.
The NCDC Director-General, Dr Chikwe Ihekweazu, disclosed this during an interview with PUNCH.
Ihekweazu also said as part of efforts to battle COVID-19 second wave, the NCDC had deployed more rapid response teams to states.
He stated, "In the last two months, there has been a spike in the number of COVID-19 cases across the country. This has affected nearly every state in the country. We also detected an increase in the number of cases in closed settings such as schools and offices.
"The decision to keep schools closed was to among other things, enable us to control this rapid spike in cases while reducing the risk to children and school staff."
62 total views, 1 views today