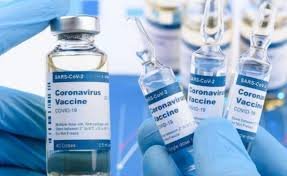 The International Monetary Fund (IMF) says the discovery and production of COVID-19 vaccine alongside other faster progress on widely shared medical solutions could add almost $9 trillion to global income by 2025.
Its Managing Director, Kristalina Georgieva, who issues a statement on Thursday ahead of the G20 leaders virtual meeting this week, said more earnings would help narrow the income gap between poorer and richer nations at a time when inequality between countries is set to increase.
She observed that he global economy faces a critical juncture but countries have started to climb back from the depths of the COVID-19 crisis. However, the resurgence in infections in many economies shows just how difficult and uncertain this ascent will be.
"The good news is the significant progress on vaccine development. While there are many caveats, this raises hopes of vanquishing the virus that has taken more than a million lives and caused tens of millions of job losses. The not-so-good news is the severity of the pandemic and its negative economic impact," she said.
Georgieva explained that last month, the IMF projected a historic global Gross Domestic Product (GDP) contraction of 4.4 per cent in 2020. "And we expect a partial and uneven recovery next year, with growth at 5.2 per cent," she said.
Georgieva said while a medical solution to the crisis is now in sight, the economic path ahead remains difficult and prone to setbacks.
"Faster-than-expected containment of the virus or the development of better treatments would allow for a quicker return to normal activity, limit economic scarring and boost growth.
104 total views, 1 views today