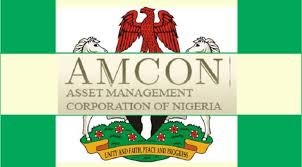 The Asset Management Corporation of Nigeria (AMCON) has taken over the assets of Hydro Hotels Limited for a sum of N600 million.
The seizure of the company's assets was confirmed at the weekend by Jude Nwauzor, the Head of Corporate Communications Department at the government recovery agency.
Affirming the decision of a Federal High Court in Minna, Niger State, the Court of Appeal, through Justice Habeeb A. O. Abiru, Justice Abubakar Datti Yahaya and Justice Amina Audi Wambai, the court granted AMCON judgment against Hydro Hotels Limited and its Chief Promoter, Alhaji Isah Mohammed Ladan, on the debt.
The appellant court also ordered the forfeiture of moveable and immoveable assets of Hydro Hotels Limited and Ladan.
Acting on the court's order, AM ON took effective possession of four top properties of the obligor.
These include the properties at Plot 165/166 MTP. 95A, measuring 0.300 hectares at Farm Center, Tunga Ward, Near New Secretariat, Minna, Niger State; Plots 173 and 174 MTP. 95A, consisting of 0.414 hectares; Property at 1 Wawa Road, New Bussa, Niger State, and property at 82 Garkuwas Residence, New Bussa, Niger State.
94 total views, 1 views today