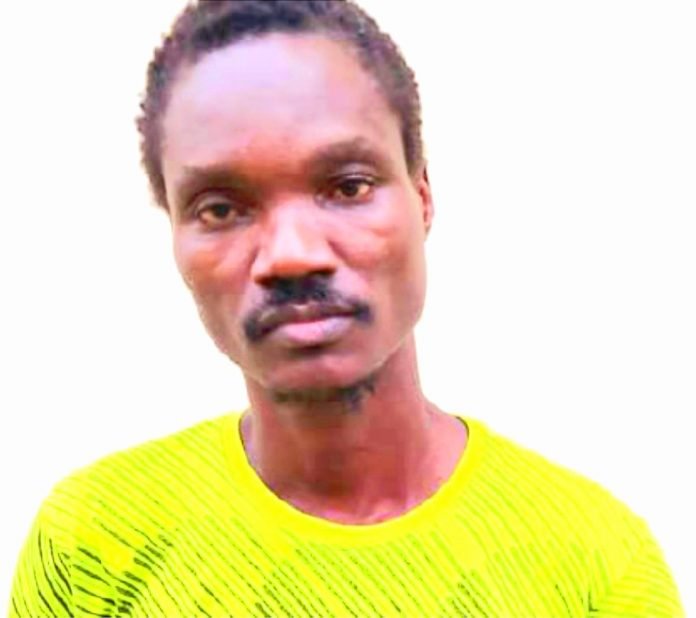 A former worker of murdered former Commissioner for Youths and Sports in Edo State, Mr Egbe Ediagbonya, has confessed to being an accomplice in in the kidnap of his boss.
Andrew Ogbeche, who worked as a labourer on Ediagbonya's palm tree farm at Utese village, Okada area of the state, explained that he got N100,000 out of the N1m ransom paid for the victim's release.
The ex-commissioner was reportedly kidnapped on May 16 and his decomposing body found 19 days after at a bush close to his farm.
Following his murder, men of the Inspector-General of Police Intelligence Response Team launched a manhunt for the perpetrators, leading to Ogbeche's arrest early July.
Ogbeche, 35, who hails from Bewarre village in the Ogoja Local Government Area of Cross River State, told City Round during the week that he was aware of his ex-boss' kidnap but did not know about his murder.
Andrew said, "Since I graduated from university, I have been having financial constraints. I used to work with the commissioner as a labourer on his palm tree farm and he paid me N10,000 per month.
"I used to clear the bush and help to pluck palm fruits. I worked with him for two months but he paid me only for one month. He promised to pay me later. While I was working for him, I had no plan to kidnap him. It was my friend, Paul, who visited me on the farm that brought the idea of kidnapping him.
"He told me my boss had a lot of money. I warned him not to try it. He kept visiting and threatened to kill me if I expose his secret. While he was visiting me on the farm, Paul had told my boss that he wanted to work with him. He became close to him and he trusted him."
He added, "The day they kidnapped the man, Paul told me and I was scared. He gave me N100,000 but that time, I never knew they had killed him. It was later I saw one of my friends who told me that my boss is dead. I was devastated. I felt bad and I regret collecting the money."
77 total views, 1 views today