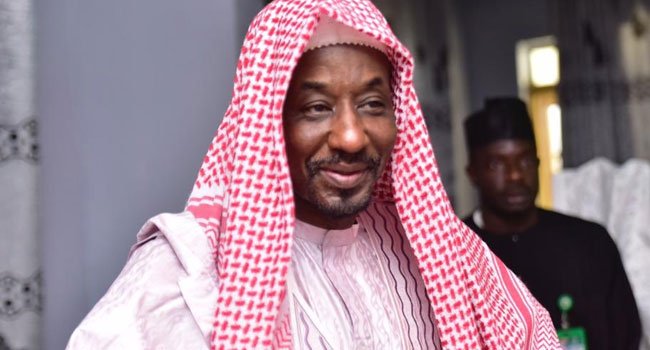 Barely weeks after the deposition of Muhammad Sanusi as Emir of Kano, his supporters kicked off campaigns ahead of the 2023 presidential election.
Addressing journalists in Kaduna, the national coordinator of the 'Sanusi Lamido Sanusi project 2023: All Nigerian Youth Projects', Suleiman Shuaibu Shinkaffi, appealed to all other Nigerians nursing presidential ambition in 2023 to be kind enough to bury their ambition for the former monarch.
He said, "We're All Nigerian Youths agitating for Sanusi. With the situation in the country now, only credible and stainless candidate will be acceptable to all. And we believe that Sanusi is acceptable to all and intellectually sound to turn things around in this country.
"Nigeria is a sinking ship and needs someone of high intellectual ability like him to rescue the country. Baba Buhari has done his best."
He also said the movement is ready to give Sanusi the same support they gave Buhari in 2015, saying, "we are ready to contribute money to sponsor his campaign, buy his nomination form, recharge cards, provide logistics, among other things, so that he would emerge as Nigeria's president in 2023.
He also asserted that should Sanusi refuse to accept their call, they are ready to force him or even compel him to agree.
51 total views, 1 views today