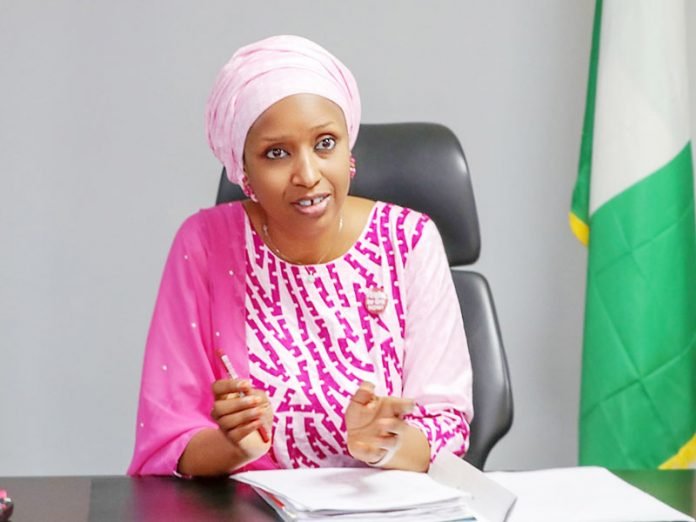 Following the suspension of the Managing Director of the agency, Hadiza Bala Usman, emerging reports alleged that her dismissal was due to non-remittance of 2016-2020 operating surpluses of N165.3 billion to the Federation Account by the Nigeria Ports Authority (NPA).
The Nation also reports that her suspension is also linked to an alleged insubordination to Transportation Minister Rotimi Amaechi under whose ministry is the NPA.
Hadiza had reportedly failed to attend some vital ministerial briefings as chief executive of one of the parastatals under the Ministry of Transportation.
Amaechi, it was gathered, wrote a memo to the President recommending a ministerial investigation of the activities of NPA under Hadiza.
The memo entitled: "Remittance of operating surplus to the consolidated revenue fund account (CRF) by the Nigerian Ports Authority from 2016 –date," elaborates on the revenue shortfall in NPA.
"It has been observed from the records submitted by the Budget Office of the Federation that the yearly remittance of operating surpluses by the Nigerian Ports Authority from the year 2016 to 2020 has been far short of the amount due for actual remittance (see the tables attached)," the Minister said.
"In view of the above, I wish to suggest that the financial account of the activities of Nigeria Ports Authority be investigated for the period to 2020 to ascertain the true financial position and the outstanding unremitted balance of one hundred and sixty-five billion, three hundred and twenty million, nine hundred and sixty-two thousand, six hundred and ninety seven naira only (N165,320,962,697)."
He asked the President to "approve that the account and remittance of NPA in the period of 2016-2020 be audited to account for the gross shortfall of remitted public funds."
In response to the letter, the President on the 17th of March wrote on the letter: "Your above prayer is approved."
114 total views, 1 views today