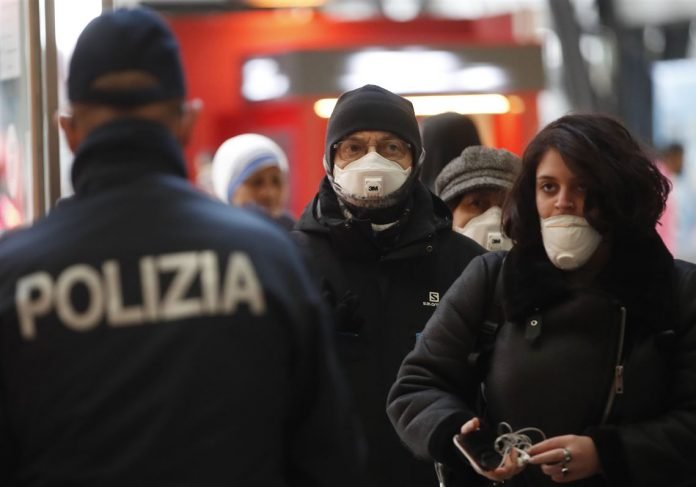 As Coronavirus patients who refuse to self-isolate face murder charges in Italy.
Italian government has put in place strict legal punishments for citizens who ignore measure to curb the spread of the Coronavirus pandemic.
Anyone showing symptoms of coronavirus in Italy who refuses to self-isolate could face 21 years in prison, Metro UK reports
Authorities warn that those who come down with a cough, fever or other signs of the deadly Sars-like disease who avoid going into quarantine could risk being charged with attempted murder.
The country is struggling to contain the spread of the bug and has confirmed more than 12,000 cases and 827 deaths. Italy has been put on a nationwide lockdown with all stores except for pharmacies and food outlets being ordered to close down.
Citizens have also been told they are not allowed to travel unless for pressing health or work reasons.
Anyone who comes down with a fever, cough, or other symptoms of the new coronavirus strain named Covid-19 who do not put themselves under self-isolation risk being charged with causing injury and be jailed for six months to three years.
If a careless coronavirus sufferer went on to pass the bug to an elderly person or someone made vulnerable by a pre-existing health condition, then they could be charged with 'intentional murder' and could spend up to 21 years behind bars, reports Il Sole 24 Ore.
Italy's new legal measures have been compared to punishments for people who willingly pass on HIV to unsuspecting victims.
Across the world coronavirus has infected 126,000 people and has killed around 4,600.
71 total views, 1 views today