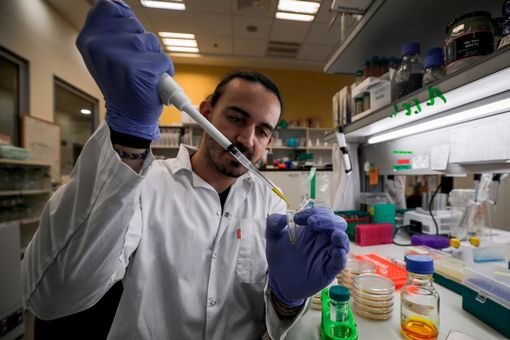 SCIENTISTS racing to find a coronavirus vaccine will infect volunteers with a strain of the deadly bug – for £3,500.
Up to 24 people at a time will be paid to be infected with a less harmful form of Covid-19 at a lab in east London, as part of a global experiment. The participants will be regularly monitored by doctors in protective gear while in quarantine for 14 days.
Experts hope it will help them develop a vaccine that could be used next winter to protect the elderly and those with underlying health conditions.
Testing will begin once Hvivo, the company that runs the quarantine unit at the Queen Mary BioEnterprises Innovation Centre in Whitechapel, has secured permission from the UK's Medicines and Healthcare products Regulatory Agency (MHRA).
Scientists will infect participants with two common strains of coronavirus – 0C43 and 229E – which cause mild respiratory illness.
Professor John Oxford, an expert in virology at the Queen Mary University of London, said volunteers would feel the symptoms of a cough or cold, which would model those of Covid-19.
He told The Times: "If it works on our little virus, it is very likely to work in the real world."
Before they can take part, volunteers will be questioned about their medical history and given blood, urine, and cardiac tests. They will also be screened to ensure they don't already have antibodies against coronavirus.
Andrew Catchpole, Hvivo's chief scientist, told the paper: "We've actually all been exposed to many coronaviruses, which means we could have some kind of underlying immunity to it."
288 total views, 1 views today