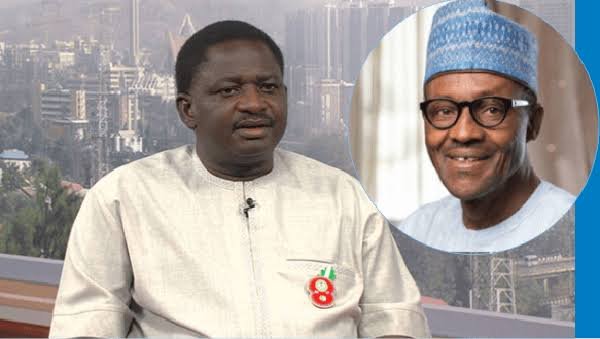 Special Assistant to the President on Media and Publicity, Femi Adesina, has defended his boss, President Muhammadu Buhari, against criticism that the President's ruling style had contributed to the division in the country.
There are reports that the Catholic Bishop of the Diocese of Sokoto, Matthew Kukah, on Sunday, heavily criticized Buhari over insecurity, corruption, and division in Nigeria.
Kukah made his stance known in his Easter Message titled, 'To mend a broken nation: The Easter metaphor'.
According to the bishop, every aspect of life in Nigeria has been destroyed while corruption is enthroned.
However, in a veiled response to Kukah's harsh criticism of Buhari's regime, the presidential spokesman said it was surprising that those who are guilty of creating division with mouths in Nigeria are the ones accusing the President of the same crime they committed.
In a tweet on his verified Twitter handle, Adesina wrote, "Those who divided Nigeria with their mouths, with evil, unguarded speaking, are the ones now accusing President Buhari. How sad! Their wicked intentions shall not come to pass."
82 total views, 1 views today